MagazineJournalW JournalSouth AsiaPodcastAboutSubscribe
IN BUTTER CHICKEN, A TASTE OF SERENDIPITOUS SUCCESS
May 13 Written By Pranjali Bhonde
Text by Pranjali Bhonde
In the novel, Karma and the Art of Butter Chicken, the protagonist, Eshaan, wants to recreate his late mother's butter chicken so that he can build a connection to her. He remembers how she cooked the dish — a "simple dish of butter, cream and tomato" — whenever she could afford it. Twenty years after her demise, when he decides to make the dish for a cooking competition, it not only brings back old memories, but also kindles hope for the future.
For Bhide, butter chicken was the taste of her childhood. "My dad travelled a lot but when he was home, he would cook butter chicken. [Since he was] an amazing cook, I learned everything that I know about spices, the power of the flame and patience from him. He has taught me poetry…and to adore butter chicken", she wrote in an email.
In its basic form, butter chicken consists of tandoori chicken pieces bathed in a gently spiced, tomato-rich gravy. Generous with butter and cream, it is not surprisingly a beloved comfort food for many. "It is nostalgic and beautiful. It effortlessly glides down the throat. What else can be better than a smooth, velvety butter chicken and hot naan?" asked Amninder Sandhu, an award-winning chef who was also a contestant on Netflix's global culinary contest, The Final Table.
In October 2020, when the iconic Delhi-based restaurant Moti Mahal declared that it was celebrating '100 years of Butter Chicken', I was intrigued. In fact, the story of butter chicken can be traced back to this restaurant. When Kundan Lal Gujral, an entrepreneur who ran a small dhaba or roadside eatery in Peshawar (in present-day Pakistan), wanted to repurpose the leftover tandoori chicken that his restaurant was famous for, he is said to have dunked small pieces of the roast chicken in a tangy-sweet tomato sauce. Thanks to the generous amount of butter he used in the gravy, he named it murgh makhani or butter chicken.
After Partition, in 1947, Gujral fled to Delhi and set up Moti Mahal. That was the city's first introduction to butter chicken, but multiple restaurants selling the dish soon began to proliferate throughout the country. Given the creamy and comforting nature of the dish, it catapulted to becoming one of the country's most popular restaurant-style dishes. Even today, butter chicken is arguably more beloved than most other chicken dishes in India. Thanks to its sweet-savoury flavour, it is popular across age groups. "It's a dish that works for [everyone] — from kids to adults to grandparents," says Sandhu.
***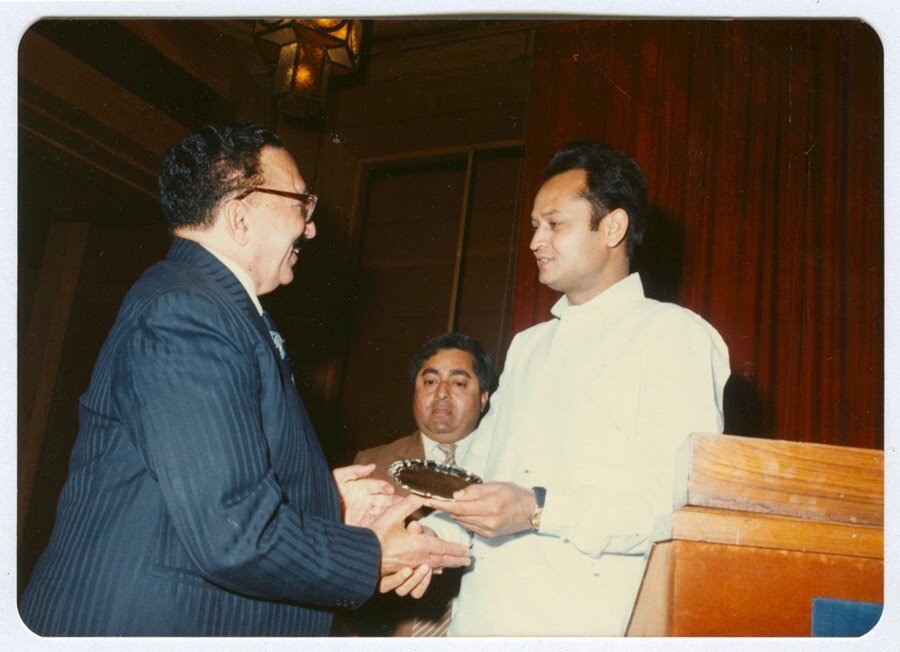 Back in 1948, Moti Mahal was popular not only with the general public but also with celebrities and various heads of state. Jawaharlal Nehru, India's first Prime Minister, was said to have been so impressed with the butter chicken at Moti Mahal that it became a permanent fixture in all his state banquets. "Former American President Richard Nixon, the King of Nepal, [former Soviet politician] Nikolai Bulganin, everyone loved our food," said Monish Gujral, grandson of Kundan Lal Gujral, who is the Founder and Chairman of Moti Mahal Delux Tandoor Trail, a franchise of the original restaurant.
When the Shah of Iran came on a state visit in 1956, the Education Minister, Maulana Azad, is famously believed to have told him that coming to Delhi without eating at Moti Mahal was like going to Agra and not seeing the Taj Mahal. "Even Nikita Krushchev of the erstwhile Soviet Union invited Kundan Lal to set up a shop at an international trade fair in Moscow in the '60s," Monish Gujral told me in an email interview. Today, there are over a hundred franchises of Moti Mahal around the world, with butter chicken as the star of the menu. "People come and blindly order the butter chicken. It is difficult to get them to try anything different," writes Monish Gujral in his book Moti Mahal Cookbook : On the Butter Chicken Trail, published in 2009.
In April 2020, former journalist Leslie Brenner, who served as The Dallas Morning News' longtime restaurant critic, interviewed Monish Gujral for her popular food blog Cooks Without Borders. During their interaction, Brenner proposed the idea of celebrating World Butter Chicken Day. Monish chose October 20, as it marked both the birthday of his son, Gunav — who closely resembles his great grandfather, Kundan Lal Gujral — as well as the centenary of the restaurant.
***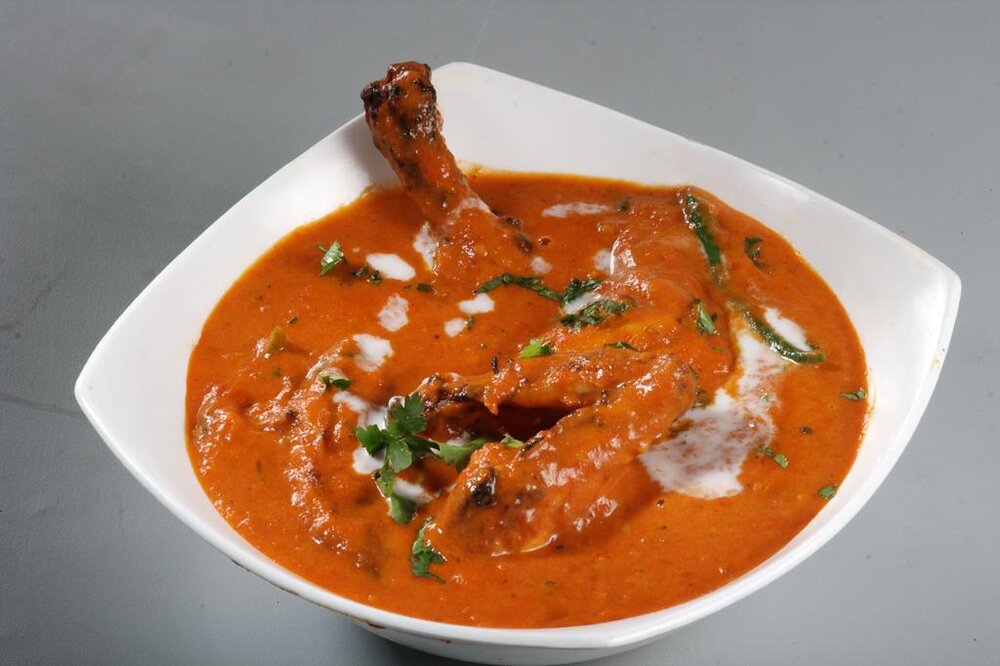 Though the dish calls for only a few common ingredients, such as tomatoes, cumin, butter, red chilli and salt, food critic and author Marryam H Reshii says "the proportion of the ingredients used is key". Too much tomato would make the dish sour, while too little would rob it of its umami flavour. A generous amount of fresh cream is also added to cut down the sourness of the tomatoes and lend a well-rounded flavour to the dish. Though the dish is synonymous with North Indian cuisine, it has also evolved and been adapted to suit local palates. "For instance, in Delhi, the dish will be more dairy-rich due to the proximity to Punjab, while in Bengal in the east, the dish may be sour due to the generous use of tomatoes and because sourness is a commonly accepted flavour," said Reshii. As for the original recipe, Monish Gujral keeps his secrets close. "Our recipe is a simple, tomato gravy, filled with butter and cream cooked with a special secret masala," he said.
On the contrary, Chef Vineet Bhatia, India's first chef to win a Michelin star, makes a 'safed murgh makhani' or white butter chicken using very ripe tomatoes and chicken tikkas cooked in yoghurt. The tomatoes are crushed and left to hang overnight, along with coriander stalks, garlic, ginger and chillies, in order to extract a colourless essence. This liquid is the key to Bhatia's white butter chicken.
***
After its debut in 1948, the popularity of butter chicken spread like wildfire not only in India but also overseas. As Sandhu explained: "Enterprising Punjabis who emigrated to the United Kingdom in the '70s and started restaurants there, primarily in London, put butter chicken on the world map. There has been no looking back." The United Kingdom today boasts of several curry houses that sell butter chicken. Given its similarity to chicken tikka masala, which is considered Britain's national dish, butter chicken is also a steadfast favourite. It is one of the signature dishes at Gymkhana, the Michelin-starred modern Indian restaurant that was voted Britain's best restaurant a few years ago.
When Goila Butter Chicken, a popular Mumbai-based cloud kitchen and delivery service best known for its smoky, eponymous dish, launched its delivery service in London, in November 2020, it was sold out in no time. This was the company's first foray outside India. As further proof of the dish's global appeal, in Melbourne, Australia, a man famously drove 32 km at the height of the strict COVID lockdown in search of butter chicken. His search finally ended at Desi Dhaba, a Bollywood-themed Indian restaurant that enjoys a stellar reputation for its butter chicken. However, he had to pay a fine of AUD $1,652 (US$ 1,262) for having broken lockdown norms. In exchange for his effort, Desi Dhaba offered to send him free butter chicken for a year.
In the States, Dallas-based food blogger, Urvashi Pitre, who was raised in Pune, India, has come to be known as the 'butter chicken lady' on the Instant Pot Community, a Facebook group that has over three million members worldwide. In March 2017, she posted a keto-friendly recipe for making butter chicken in an Instant Pot. Pitre's recipe was simple compared to the laborious process usually required to make the dish. It involved adding all the ingredients, such as the chicken, tomatoes and spices, at once to the Instant Pot. The results were exceptionally good, yielding a flavourful, velvety orange sauce. Perhaps not surprisingly, the recipe became one of the most popular posts on the Facebook group. Pitre landed a book deal to write the Indian Instant Pot Cookbook, which was published in September 2017.
***
So what is it that makes butter chicken so popular? "The only reason I can think of is that it has the optimal blend of exotic and familiarity," said Reshii. As commonplace as it is today, back in the 1940s, chicken that had been lightly grilled in the tandoor and dunked into tomato gravy was unheard of. Thus, it had an exotic appeal. "There was no dish quite like it in the annals of Punjabi food — or of any other North Indian cuisine either," added Reshii. "The second factor is its simplicity: tomato paste, cream and tandoori chicken, with light spicing." In Bhide's opinion, the reason is really quite simple: "It has loads of butter and cream. What is there not to love?"
For many people, butter chicken is inextricably linked with memories. "Butter chicken was the first chicken dish I ever tasted," said Varun Sadavarte, a civil contractor based in Pune in western India. "Though I went through a lot of trouble [for eating it], as my family members are strictly vegetarian, it was well worth it." For Sukhada Tatke, an independent journalist based in Edinburgh, butter chicken is Proust's madeleine. "Just the thought of it takes me back to the years between my childhood and early adulthood, when I spent countless evenings eating or thinking about it with my family, especially my grandfather, " she told me. She remembers how as a child, she would visit Niagara, a restaurant that served butter chicken in Mumbai. "No place in the world made better butter chicken. I haven't found anything that remotely matches the butter chicken of my childhood," she said. Though her search for the perfect butter chicken still continues, she shares that an iteration that she tried at a restaurant in Abu Dhabi in 2019 came very close. "We had already had dinner elsewhere," she said. "But when the head chef, my friend's husband, came with a bowl of butter chicken and jeera rice, I just couldn't resist it. It was superb."Pranjali Bhonde
Pranjali Bhonde is an independent journalist based in Pune, India. Having started her career writing about food, she also writes about travel, culture and lifestyle. She has been published in Roads & Kingdoms, Livemint and National Geographic Traveller.